Borusan Children's Choir
Children's choirs have historically had a profound impact on the training of musicians and lovers of music and the background of many famous composers can be traced back to children's choirs where their love for music flourished. It is with this awareness that Borusan Sanat stepped out to break new ground with this ambitious project.
Borusan Children's Choir was established in November 2002 under the leadership of chorus master Gülsen Yavuzkal. Formed of children between the ages of nine and fourteen, the choir has given countless concerts on national holiday celebrations and as part of children's festivals and special events. The choir's repertoire includes songs from different cultures in their original languages.
The Borusan Children's Choir has also enjoyed successful appearances at the season concerts of the Borusan Istanbul Philharmonic Orchestra under conductors Sascha Goetzel and Gürer Aykal and sang with Istanbul State Opera and Ballet Chorus, Ministry of Culture and Tourism State Ployphonic Chorus, Slovakia Philharmonic Choir and the Choir of the Accademia di Santa Cecilia.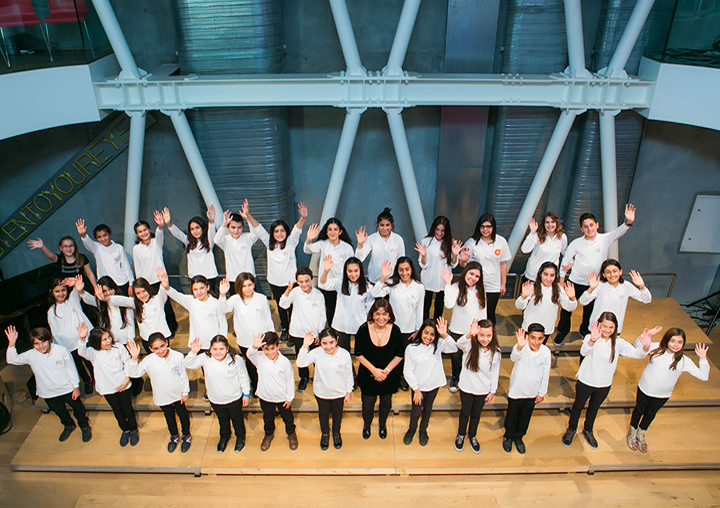 As part of its annual concerts, the Borusan Children's Choir has had fruitful collaborations with Pori-Palmgren Conservatoire Children's Choir (Finland), Superar Children's Choir (Vienna), South Korea Gyeongju Children's Choir, Koruncuk Foundation Children's Choir and EMC (International Music Council) and received positive response in the international arena.
Chorus Master: Gülsen Yavuzkal