Message From The Founder
Our Founder and Honorary Chairman Asım Kocabıyık transformed Borusan from humble beginnings into one of Turkey's most innovative, progressive, largest industrial groups. As the second generation who assumed the company's affairs, we consider it our obligation to honour his legacy. His vision, principals, and institutional philosophy have become an integral part of Borusan and have been embraced by all the members and us of the Borusan Family.
Today, looking back at the seventy years the group has left behind, I see Borusan as a professionally administered and productive modern community standing proudly in the globalized world. 
The companies under our group have become leaders of their respective sectors through their efficient operations, production quality and institutional culture and are taking firm steps in the rapidly progressing globalized world of the 21st century. However, it must be noted that another aspect which enhances Borusan's value as a group is the social contributions we have made through art and culture activities following Asım Bey's aspirations of supporting education in a time that the concept of social responsibility was unheard of.
The transformation of the people of Turkey into a modern society embracing humanitarian values with an advanced and modern mentality is as crucial to Borusan as its own activities. In order to achieve these goals, we firmly believe that education, culture and the arts hold vital importance.
In this context, we united Asım Kocabıyık Culture and Education Foundation that focuses on education, Borusan Sanat founded to spread appreciation for classical music by supporting education in this field and by to bringing the finest music to our people and Borusan Contemporary founded to exhibit out art collection as well as fill a void as a much-needed host for contemporary art exhibitions in the field of visual arts, under one roof. We carry on with our works in these fields as Borusan Kocabıyık Foundation.
Amongst these three organizations, Borusan Sanat holds a special place for me. Classical music is an art form I became acquainted with during my high school years, and I value it immensely. Today, aside from its capacity for personal development, I deem classical music as an art form indicative of social development and as a higher power capable of bringing cultures together. It is with great pride that I follow and support Borusan Sanat's efforts to spread this art form and have it embraced in Turkey.
The Borusan Istanbul Philharmonic Orchestra (BIPO) we founded with Maestro Gürer Aykal in 1999 has virtually become the force that has shaped Borusan Sanat around it. Our orchestra is now 15 years old and has transformed into Borusan's biggest brands in the field of art and culture. Over the course of several years, BIPO has brought the finest music to its audience with the devoted efforts of its musicians, conductors, and the Borusan Sanat team. The most important medium-term goal we have set for our orchestra is to see it among the best symphonic orchestras of Europe. I see with great happiness that BIPO is moving towards this goal, especially in the last five years, by expanding its repertoire, recording successful albums and giving concerts abroad.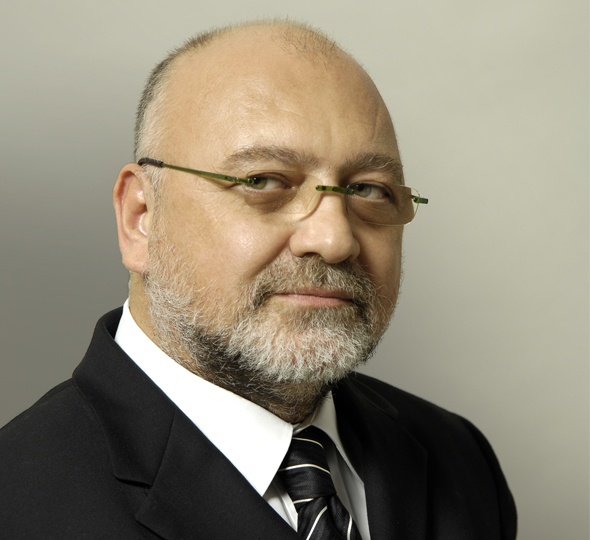 Among Borusan Sanat's accomplishments and contributions we should also mention; Borusan Quartet that has  become one of Turkey's best chamber music ensembles, our music library that now serves a wider population within Istanbul Technical University, Center for Advanced Studies in Music (MIAM), the Borusan Art Gallery that can be considered to be the foundation of Borusan Contemporary, Art Center/Istanbul that has as an artist in residence programme provided young artists with studio space and a venue to exhibit their work, Ertuğ & Kocabıyık Publications for producing state-of-the-art books with excellent content and photography, and the Borusan Music House for organizing new and alternative concerts and exhibitions.
Within the scope of our social responsibility activities, our support of over twenty years for the Istanbul Music Festival holds great importance both for improving the foremost classical music event of our country and BIPO reaching a wider audience as its resident orchestra. For many years, we have provided support to art and culture through various initiatives and we are determined to continue our efforts under a more institutionalized and productive framework. Our mission is to continue our work in the fields of classical music with Borusan Sanat, contemporary art with Borusan Contemporary and education with Borusan Kocabıyık Foundation to even higher levels.
Access to education, culture, and art is among basic human rights. By providing these opportunities to our society, Borusan shall continue its work with the determination to grow together and to contribute to building a modern Turkey.
A. Ahmet Kocabıyık
Chairman
Borusan Holding