Message From The President
Founder of the Borusan Holding, late Asım Kocabıyık always paid heed to progressiveness, innovativeness, and entrepreneurship in work. He engraved the values that have made Borusan a leading group of Turkey in the past 70 years into the company culture and philosophy at a very early date. For him, education was the number one prerequisite to catch up with the times and in his own words, he "felt the positive outcome of educational reforms of the republic all his life". As a natural consequence of the importance he attached to education, he founded the Asım Kocabıyık Culture and Education Foundation in 1992, thus giving his endeavours in this field a corporate identity. The foundation is now renamed as Borusan Kocabıyık Foundation and works in a wide range comprising education, music, and visual arts, maintaining Asım Kocabıyık's greatest heritage.
Taking inspiration from Asım Kocabıyık and pursuing his own love for music, Chairman of the Borusan Holding Ahmet Kocabıyık founded Borusan Sanat in 1997, with a strong belief that art is needed alongside education for any social progress, modern life, and a country that proceeds in harmony with the era. The reason he has focused on classical within the vast realm of music is that classical music speaks a universal language and has the power and depth to exceed time and boundaries and gather people on the same platform. We continue to share the pleasing fruits of his vision with the Istanbulian music lovers and we wish to share them with the entire world…
The Borusan Sanat, for which I also have happily and proudly served as the chairwoman for a period, founded the Borusan Istanbul Philharmonic Orchestra in 1999 and has since centred its work on the ensemble. Now unto its 20th anniversary, the success of Borusan Sanat in a relatively short period of time considering the quality of works it has accomplished has proved the aptness of our decision.
It is our utmost pride that today the Borusan Istanbul Philharmonic Orchestra is considered in the music circles as one of the best symphonic ensembles of Turkey and some even consider it the best. It has become an essential element of Istanbul's art life and through a series of breakthroughs in recent years it has also started making a name for itself abroad, which is an encouraging development in realizing our dream of seeing the Borusan Istanbul Philharmonic Orchestra as one of Europe's leading symphonic ensembles.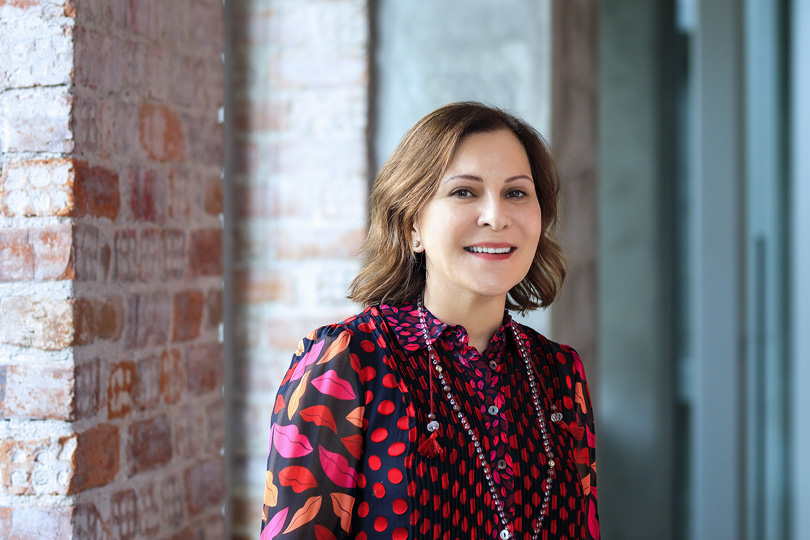 On the other hand, the Borusan Quartet, which was born out of BIPO and has achieved in becoming one of the best chamber ensembles of Turkey, is a concrete example of the aptness of the initiative we have taken in another league of classical music. Their dynamism and skill in reaching people are crucial for our mission of popularizing classical music.
At Borusan, thanks to our founder and father Asım Kocabıyık, we are conscious of the indispensability of education and art for a developed society. We see it as our responsibility to provide our children and youth with a future where they can claim their fundamental rights and freedoms, where people are united, and where they can experience the positive outcome of the liberating and unifying nature of art.
Our main objective is to make the great success that Borusan Sanat has garnered in less than 20 years perpetual and to even further it. I believe with all my heart that together with our devoted team and the art-lovers who have always stood by us, we will make it happen.
Zeynep Hamedi
President of the Executive Board
Borusan Kocabıyık Foundation