BIPO Auditions for 4th flute & piccolo
Borusan Istanbul Philharmonic Orchestra will be holding auditions to recruit the new 4th flute/piccolo for the 2016–2017 season or earliest availability. Auditions are scheduled for October 10, 2016 Monday at Borusan Oto's 9.55 Hall in Istinye between 10.30-14.30 hrs for flutists and piccoloists.
There will be no piano accompaniment in the auditions.
The deadline of the application for the flute/piccolo audition is September 9, 2016, Friday. Any application received after the deadline of this date, won't be possible to be considered.
Audition Address:
Borusan Oto, Istinye
Istinye Mahallesi, Sarıyer Caddesi No: 77
Sarıyer, Istanbul
Starting Time: 10.30

Click to download the application form
You can either file your application personally to Borusan Sanat (at the address above) or send in your filled form by e-mail to Kerem Sefa Gökbuget at keremg [at] borusansanat [dot] com.
Borusan Sanat
Istiklal Cad. No: 160A
34433 Beyoğlu, Istanbul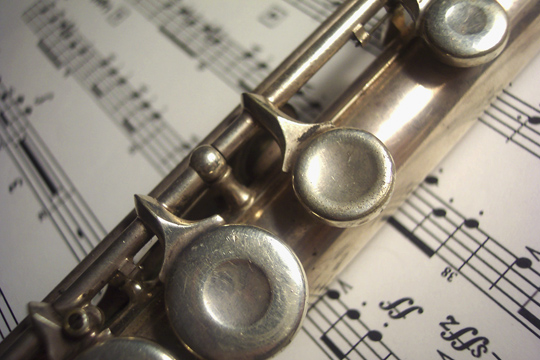 Required Pieces (for flute):
Beethoven: Leonore Overture No.3, Op.72b
Beethoven: Symphony No.3, Op.55
Brahms: Symphonies No.1 and No.4
Ravel: Daphnis et Chloé
Dvořák: Symphony No.8, Op.88
Saint-Saëns: Le Carnaval des Animaux
Mendelssohn: A Midsummer Night's Dream
Prokofiev: Peter and the Wolf
Stavinsky: Petrushka
Debussy: Prélude à l'Après-Midi d'un Faune
Rossini: William Tell Overture
Required Pieces (for piccolo):
Rossini: La gazza ladra Overture
Rossini: La scala di seta Overture
Rossini: Semiramide Overture
Rossini: Overture to The Barber of Seville
Shostakovich: Symphony No.9
Smetana: Overture to Bartered Bride
Strauss: Overture to Die Fledermaus
Tchaikovsky: Symphony No.4
Verdi: Overture to Il trovatore
You can download the scores of the required pieces for flute from here (crossed ones excluded)
You can download the scores of the required pieces for piccolo from here