Borusan Contemporary Art Collection Volume 1
Open to visitors at the Borusan Contemporary weekend museum since September 2011, Borusan Contemporary Art Collection comprises some of the most distinguished examples of contemporary art, ranging from painting to sculpture, photography, video, new media and installation.A very exclusive selection of artworks from the collection are presented to the reader with Ahmet Ertuğ's photographs and design concept, and essays by scholars and curators of utmost importance in the field.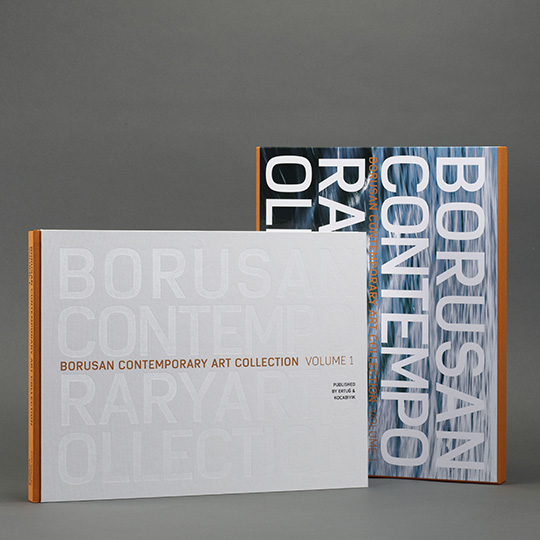 Introduction by: A. Ahmet Kocabıyık & Thomas Krens
Authors: R. Sachsse, J. Jäger, C. Paul, M. Franke, F. Üstek, A. Antmen, N. Sönmez.
Photography: Ahmet Ertuğ & Arnaud Conne
English
179p., 31.5x41 cm
Hardbound in silk cloth; presented in a slipcase.

This book, designed as Volume 1, will be followed by Volume 2 in 2013.