Gürer Aykal
Honorary Conductor Borusan Istanbul Philharmonic Orchestra
Gürer Aykal, the honorary conductor of the orchestra the Borusan Istanbul Philharmonic Orchestra, started his music education at the Ankara State Conservatoire studying violin with Necdet Remzi Atak and composition with Adnan Saygun. Between 1969 and 1971, he continued his education at the Guildhall School of Music and the Royal Academy of Music where he had the opportunity to work with prominent conductors such as George Hurst and Sir André Previn. Subsequently, he studied two years in Italy where he served as assistant to Franco Ferrara in the Academia of Santa Cecilia in Rome. He was designated with the "Diploma di Merito" for conducting by the Accademia Musicale Chigiana. Meanwhile, he studied Gregorian music and Renaissance polyphony with Prof. Bertolucci in Musica di Sacra in Vatican.
In 1975, Gürer Aykal was appointed as the Principal Conductor of the Turkish Presidential Symphony Orchestra and served as the General Director of the State Opera and Ballet. Meanwhile, together with Suna Kan, he established the Ankara Chamber Orchestra, which he conducted both in Turkey and in more than one hundred concerts abroad. He also founded and helped develop the Antalya State Symphony Orchestra. Gürer Aykal performed with the leading symphonic orchestras of Europe including the English Chamber Orchestra and enjoyed tenure with the Amsterdam Concertgebouw Chamber Orchestra as their Principal Conductor. Between 1991 and 2003 he served as the General Music Director and Principal Conductor of the El Paso Symphony Orchestra of Texas with which he toured Germany and gave thirteen successful concerts.
Maestro Aykal taught conducting at Indiana University and Texas Tech Universities and UTEP in the United States. He is also a professor of conducting at Bilkent and Mimar Sinan Fine Arts Universities in Turkey.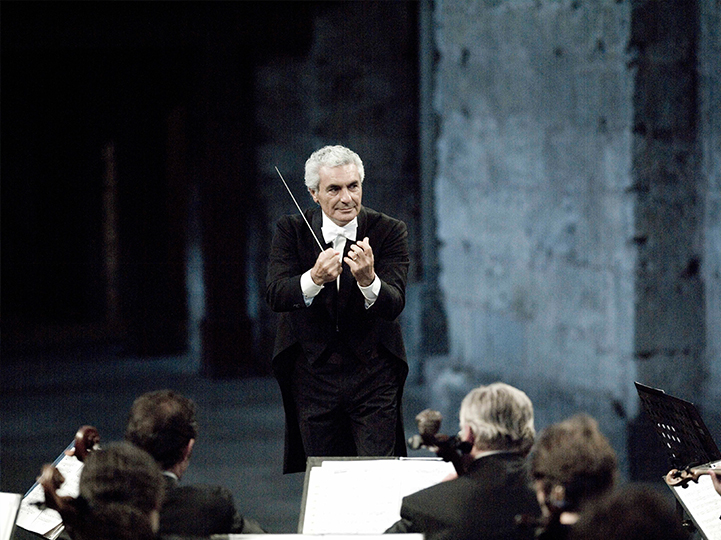 He has recorded the works of a wide range of composers including Bach, Beethoven, Mozart, Tchaikovsky, Elgar, Smetana, Ravel, Erkin and Saygun with a number of prominent orchestras, such as the London Philharmonic, Norddeutscher Rundfunk Radiophilharmonie NDR, the Ankara Chamber Orchestra, Bilkent Symphony Orchestra and the Presidential Symphony Orchestra.
Gürer Aykal, the founder of Borusan Istanbul Philharmonic Orchestra and its General Music Director and Principal Conductor since 1999, became their honorary conductor in 2008. He was decorated with the "State Artist" title by the Turkish Government in 1981, received the Finnish State Medal in May 2008 for his contributions to cultural cooperation between Turkey and Finland. He also was nominated as "Artist of the Year" by Turkish Journalists Association in 1999 for "his successful efforts in promoting modern Turkish Republic through music both at home and abroad". Gürer Aykal was also honored with the International Prize for the Performing Arts category by Latium between Europe and the Mediterranean on July 3, 2008. The award-giving ceremony was held in Rome at Complesso del Vittoriano.