Tchaikovsky: Violin Concerto, Rococo Variations
Borusan Istanbul Philharmonic Orchestra
Conductor: Sascha Goetzel
Violin: Nemanja Radulović
The CD recording titled Tchaikovsky: Violin Concerto; Rocco Variations performed by violin virtuoso Nemanja Radulović accompanied by Borusan İstanbul Philharmonic Orchestra under Sascha Goetzel has been released under Deutsche Grammophon label. BIPO performs the composer's Violin Concerto in D Major for this recording.
One of the shining stars of recent years; violin player Nemanja Radulović captivates his audiences both with his virtuosity and stage presence, and also with his adventurous programs. The artist took the music world by storm briefly after winning the most prestigious violin competitions including Joseph Joachim, George Enesco and Antonio Stradivarius, and was awarded the ECHO Klassik Award in 2015.
One of Deutsche Grammophon's exclusive recording artists, Radulović's latest album released in September 2017 features his interpretations of Tchaikovsky' Concerto and Rococo Variations played on viola and the artist is accompanied by BIPO under Sascha Goetzel.
Music critics describe this recording in which the composer's mastery is matched by the masterful interpretation of the soloist and orchestra.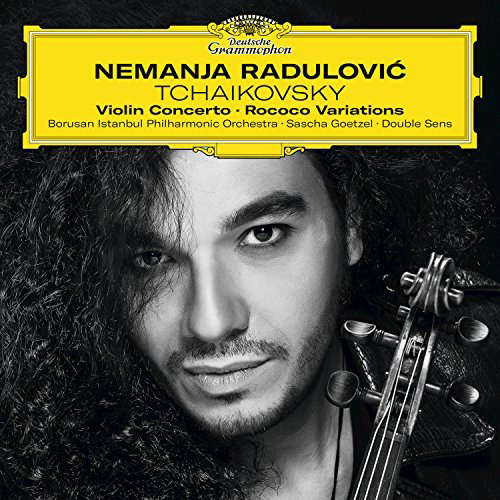 Tchaikovsky: Violin Concerto, Rococo Variations
PYOTR ILYICH TCHAIKOVSKY (1840-1893)
Concerto for Violin and Orchestra in D Major, Op. 35
PYOTR ILYICH TCHAIKOVSKY (1840-1893)
Rococo Variations, Op. 33
DEUTSCHE GRAMMOPHON product page